Meson Valves
The demands of the Valves are high. With MESON valves you can be at ease. Our quality and material standards assure reliable functionality.
Benefit from the knowledge gained from projects all over the world: global experience means local security.
Meson has a wide range of valves to meet your specific needs.
HS KB Valve, with their high quality products, is a pre-qualified partner to Meson when it comes to High Performance Butterfly valves. Click here to read about HS KB High Performance Valves
Meson Premium Valves are painted according to C3 standard.
You will find Meson valves on ShipServ. Meson has the following trade net id's: Meson Sweden TN-52397, Meson Denmark TN-58325, Meson Norway TN-66182, Meson Singapore TN-83176, Meson USA TN-254278. Click here to go to Shipserv
If you need IHM certificates you can download them here as a ZIP file.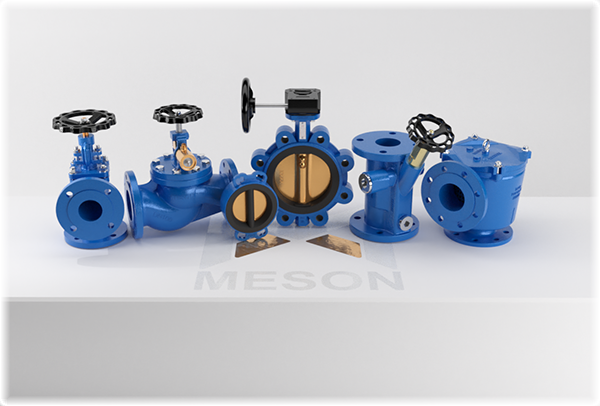 If you need Meson valve information and are off-line you can download our catalogue here