Service without borders, global and local. MESON service finds solutions for all aspects of valves, actuators, fittings and systems: from consulting to delivery. From standard spare parts to local repairs,
and for the entire life cycle of our products, we are a responsible partner, fast problem solver and a guide for the development of your project.
Reduce downtime.
Accelerate your supply of spare parts.
Get advice from the valve experts.
Use the services of Meson.
Availability & delivery
MESON stands out as a global supplier of valves, actuators, fittings, equipment and spare parts. In our 5,000m² warehouse in Sweden, we have more than 5,000 products available. Our international distribution centres ensure rapid delivery.
Do you value short waiting times?
MESON is enthusiastic about efficient service.
Our portfolio includes over 14,000 items, ensuring we have the right product for you.
Service sections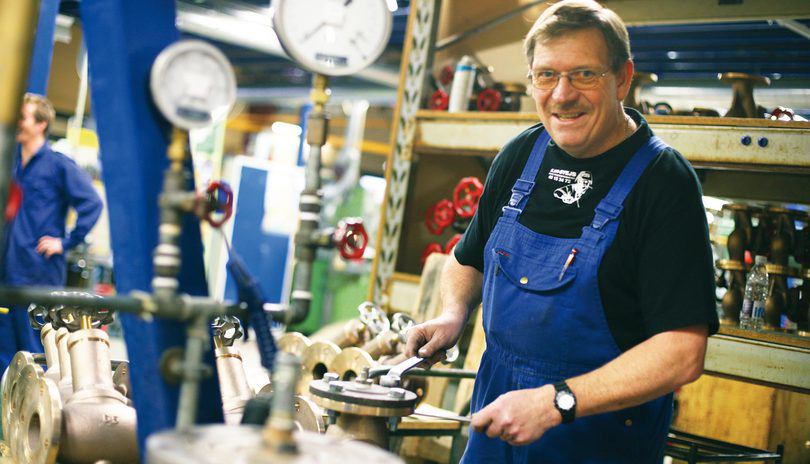 INSTALLATION AND COMMISSIONING
of valves, systems and components
TURNKEY
installations
INSPECTION AND APPROVAL
of installed parts
REPAIR, REPLACEMENT
and repair of defective valves, actuators and control cabinets
PRE-DOCKING SURVEY
correct measurements and rapid procurement of spare parts. Avoid critical waiting times and utilise our service prior to construction or before your next maintenance. We guarantee functioning systems and tight valves.
HARDWARE AND SOFTWARE UPGRADES
add complementary functions, create interfaces, replace wiring, remove unnecessary hardware: SANDER MESON service is your partner for sustainable development.
EXPERT SERVICE
for problems only a trained expert can handle. Our service engineers are here to help you.
SPARE PARTS SERVICE
» Spare Parts Service
Worldwide, at your door
The MESON group is based in Scandinavia, but our service is worldwide. Our agent network is global. Because our customers are underway, everywhere.
Some service requests can be solved by remote maintenance.
Other problems require a service engineer on board.
Find MESON experts, wherever you happen to be:
» Contact